By Michael Kachitsa
The idea, chiefly, is to ensure the referee on the field is as distinguishable as possible from the rest of the players, to avoid confusion. Wearing either solid black or bright colours ensures that players of both teams are easily able to distinguish the referee from the other players on the pitch.
Since an all black strip has usually been reserved for the officiating team, not many football teams use black jerseys. Of course, the trends are changing in recent years with more weight being given to marketing considerations, but no team in Europe's top 5 leagues uses an all black home kit as of yet. However, few teams use it as an away or third kit.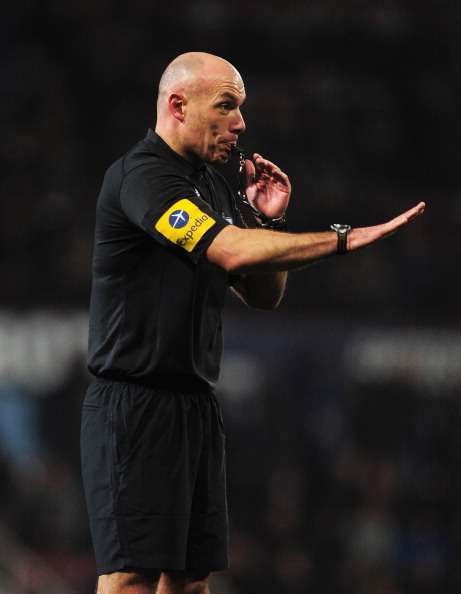 Of course, it's not a rule set in stone that all referees wear black or yellow. For instance, in 2015-16, long term Serie A shirt supplier Diadora introduced a blue referee shirt for the season. It was a striking design, with the main colour blue complemented by fluorescent yellow applications on the sleeves and the shoulder area. (Diadora also released a yellow/black as well as a black/yellow Serie A 2015-16 referee kit to complete the collection).
Nowadays, most referees wear yellow or black, yet there is a variation among the colours and styles opted by different football associations. FIFA regulations stipulate that referees wear black shorts, black socks and black shoes; while the jersey can be black, red, yellow, green or blue (on paper).
Traditionally, football referees have always worn black uniforms, unless one of the teams involved don a very dark kit. In fact, in the early days, it was more common for a referee to wear a blazer than a jersey. These stipulations in outfit ensured the referee was clearly visible and distinguishable across the length of the pitch.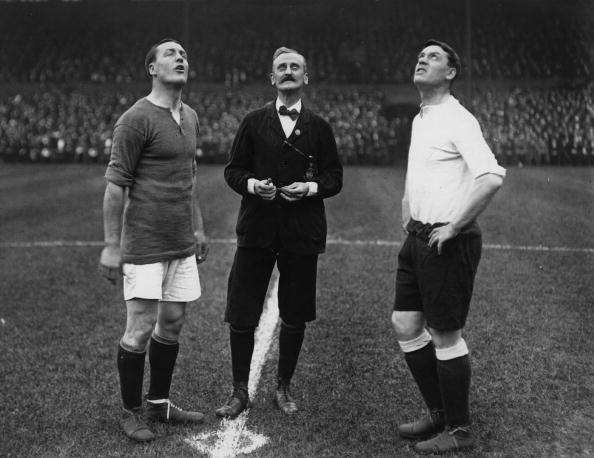 In the 1990s, with the ever increasing viewership of football, referees started wearing colours like yellow and green, mainly motivated by television considerations.
Source – SportsKeeda